Dedicated to Your Pet's Health & Happiness
Pet Care Services
At Double J Animal Hospital, we are dedicated to offering the best possible care for pets across Hobbs, NM. From trusted veterinary services to reliable pet boarding and more, our experienced doctors and staff take the time to get to know you and your pet in order to best meet your needs.
Visit our new patient center
Diagnostic & Therapeutic Services
Double J Animal Hospital is equipped to provide diagnostic and therapeutic services to care for your pets and meet their complete health care needs.
Preventative Health Care Plan
A preventative health care plan will be established the first time your pet visits our hospital. As a health care team, we will outline the importance of regular examinations, vaccinations, dental services, parasite control, nutritional counseling, and geriatric health care.
Surgical Services
Our state-of-the-art surgical suite facilitates a wide variety of surgical procedures. Our doctors specialize in orthopedic procedures and emergency surgery, as well as routine spays and neuters. Rest assured that your pet will recover comfortably in our supervised recovery suites with body-warming equipment.
Anesthesia
We utilize the safest available anesthetics to provide an extra margin of safety, especially for our older or high-risk patients. Using the most modern equipment, the patient's vital signs are monitored during all anesthetic procedures.
Stem Cell Therapy
Partnering with Ardent Animal Health, Double J Animal Hospital is the only local animal hospital that offers stem cell therapy for pets. It is a safe and affordable treatment option for pets suffering from osteoarthritis, soft tissue injuries, hip dysplasia, and more.
Dentistry
Our dental services include dental cleaning, scaling and polishing, tooth extractions, and oral surgery for cats and dogs. Routine and therapeutic floats are also available for horses.
Pet Boarding
We provide pet boarding as a service to our clients. All boarded pets receive personal attention from our caring staff and are bathed prior to leaving our facility. Pets may be dropped off and picked up at the following times:
Monday – Friday: 7:30 – 11:30 AM / 1:30 – 5:30 PM
Sunday: 4:00 PM to 5:00 PM (Pickup Only)
Pet Loss & Cremation Services
We provide personalized, one-on-one euthanasia services in our private Comfort Room. Feel free to spend as much time as you'd like saying good-bye to your loved one.
For your convenience, we also offer on-site cremation services. See the display in our lobby for the standard urns and available jewelry urns, or visit Bogati Urn Company's website to select a specific urn.
Radiology Services
Our on-site, digital X-ray equipment provides high-quality radiographs to aid in the diagnosis of many disorders. We also have access to a Board Certified radiologist for referrals.
Laboratory
We offer in-house laboratory facilities for hematology, urinalysis, serology, and parasite testing. We also utilize veterinary laboratories for specialized diagnostics and consultations.
Pharmacy
We maintain a complete in-house inventory of pharmaceuticals, vitamins, shampoos, and heartworm preventatives to meet your pet's needs. Want the convenience of shopping online? Visit our online pharmacy to see what is in stock.
Electrocardiography Services
We provide electrocardiography (ECG) services on-site. During this testing, an electrocardiogram will evaluate your pet's heart rhythm and look for any abnormalities in their heartbeat.
Hydrotherapy
Hydrotherapy in a whirlpool tub is an excellent way to help pets recuperate from a surgical procedure. We also use hydrotherapy to assist in arthritic patients, weight loss programs, and post-surgical rehabilitation.
Bathing
Routine bathing services are available for pets that are patients at our hospital. Also, all boarded animals receive a bath prior to going home.
Dietary Counseling
We can provide guidance regarding your pet's nutritional needs for each life stage, including dietary requirements for growth, weight maintenance, and performance.
We accept emergencies both during and after office hours. Emergency situations can be triggered by:
Ingestion of mouse or rat poison
Showing the symptoms of breathing difficulty
Purple, blue, or white gums as opposed to pink
Bloated appearance of the abdomen with non-productive vomiting
Inability to urinate or defecate
Vomiting over a prolonged period of time
Inability to eat or drink
If you notice any of these signs, please call us immediately at 575-738-0143 to report your situation and safely drive to our hospital. A staff member will be waiting for your emergency arrival.
Occasionally, our doctors may be out of town or have prior commitments. If we are not available for emergencies, the Answering Service will notify us when you call.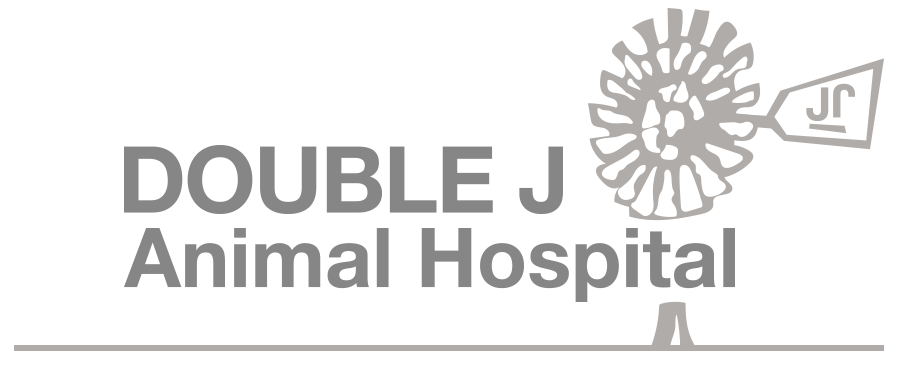 Double J Animal Hospital
2804 S Eunice Hwy
Hobbs, NM 88240
Business Hours
Monday – Friday
7:30 – 11:30 am and 1:30 – 5:30 pm
Saturday for medication pick up only
9:00 – 11:00 am
Sunday for boarding pick up only
3:00 – 4:00 pm