Where Your Pet Comes First
FAQs
The team at Double J Animal Hospital is committed to keeping you informed and involved through every step of your pet's care. From health care services to pet boarding and more, we're proud to serve the needs of pets and pet owners throughout Hobbs, NM. To learn more about our pet care services, read on below for answers to some of our most common questions.
Visit our new patient center
What type of food do you recommend we feed our pets?
Because of the science behind the formulations, we recommend feeding your pet Science Diet or Royal Canin foods. No matter what the market is doing, these foods are made by the same recipe each time. In many other foods, the list of ingredients changes even if the bag looks the same. With Science Diet and Royal Canin, the recipe never changes. This is very important when dealing with GI, skin and allergy issues. Both of these brands also have a 100% customer satisfaction guarantee and veterinary support if needed.
My puppy seems tired, vomited and has diarrhea. What should I do?
Immediately get your puppy into a veterinarian. Parvo is rampant in puppies under a year old. If they exhibit any of these signs, immediately get a parvo test done at an animal hospital. Puppies are also known to chew things. There could be an obstruction in their GI system as well. Again, get your puppy to a veterinarian ASAP.
Should we spay our female pet before or after the first heat cycle?
We recommend spaying before your pet's first heat cycle. Doing so significantly reduces the incidence of mammary cancer later in life. It also decreases the owner's responsibility of keeping the animal separated from other intact animals during and after the heat cycle.
When should we neuter our male dog?
We recommend neutering as early as 4 months of age. Doing so significantly reduces the incidence of testicular cancer later in life.
Why do you keep my pet for two nights when they have surgery?
When you schedule a surgery, you will be instructed to drop off one day and pick up two days later. We keep your pet overnight for two nights for safety. We complete the pre-op bloodwork the day before the surgery, to make sure your pet is a good candidate for surgery. This also guarantees your pet has no access to food for 12 hours before the surgery, which could cause complications during the surgery. Your pet does have fresh water available at all times. The actual procedure will be done the second day your pet is with us. We keep them overnight after surgery to make sure there are no unexpected complications. We like to send your pet home as happy as they were when they came in!
What is your boarding facility like?
Our indoor boarding facility is heated and air conditioned. Each animal has their own space and is let outdoors in a grassy backyard at least 4 times every day. Each animal receives a towel or blanket, which we provide, for added comfort.
While boarding, why can't I leave my pets bed/blanket with them?
We make sure your pet is comfortable with our towels and blankets while they stay with us. We do not allow personal items from home to be left with boarded animals. We wash hundreds of towels and blankets each week, and it is too easy to lose a specific item in all the laundry.
What vaccines are required to board my pet?
Dogs are required to be current on Rabies, DHLPP, Kennel Cough, and Canine Influenza vaccines. Cats are required to be current Rabies and FVRCP. Your animal should be vaccinated at least two weeks prior to their boarding reservation for maximum protection.
Why do you take my animal to the back instead of staying in the exam room?
Animals are very protective of their owners. For the safety of our staff, we prefer to take animals to our treatment area where they cannot see the owner. Once they cannot see their owner, they quickly trust us and become more comfortable with our staff. We also have bright exam lights and specialized equipment in the treatment area to help us do our jobs more thoroughly.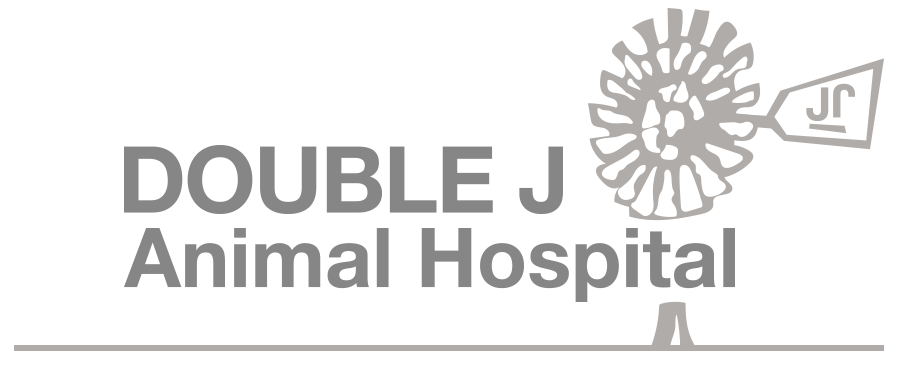 Double J Animal Hospital
2804 S Eunice Hwy
Hobbs, NM 88240
Business Hours
Monday – Friday
7:30 – 11:30 am and 1:30 – 5:30 pm
Saturday for medication pick up only
9:00 – 11:00 am
Sunday for boarding pick up only
3:00 – 4:00 pm